About us...Wow I get an instant brain freeze when I think of this phrase. Growing Up Green is a family owned Eco-friendly Boutique located in North Bay, Ontario and we are the only Eco-friendly Boutique for Families in the north & we are open 6 days a week, some days for 12 hours. We are thrilled to be joining together with the best Cloth Diapering stores in Canada, and we hope that you all take something for the information we bring to this fantastic Blog!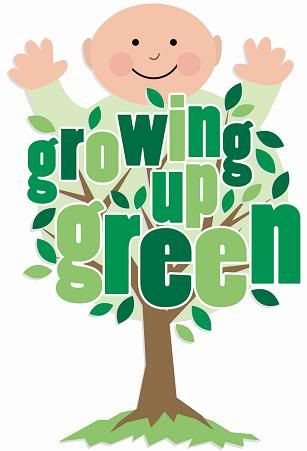 Growing Up Green really started almost 6 years ago when I started cloth diapering(aka:CDing) my 1 year old triplets. On my first day of Clothing I had: 3 babies,
9 Bummis Super Whisper Wraps
(aka: SWW), and 36
cotton prefolds
(aka:PF) . If you do the math, that is only 1 DAY of diapers, for 3 babies so I was left to use the PFs during the day, disposables at night and washing diapers every night. After a few weeks I came across a great CDing message board with other CDing moms. These moms became my mentors and my teachers at the time. To this day I am still very close with most of those moms. Needless to say over time I learned more as I slowly bought used diapers online and built up a great stash that eventually got me to washing every other day.
Fast forward 2 years, as our family was preparing for the birth of our youngest daughter. Since I started clothing late with the triplets, I had no little diapers for a newborn. We planned in advance and ordered a full custom newborn stash of Pockets, Fitteds, covers and All-In-One's, from a Canadian Work At Home Mom (aka:WAHM). One-size diapers were just starting to make their way in to the CDing market and were not really the norm, like they are now. So we stocked up on newborn diapers. I made sure to have the diapers in my hospital bag and had everything pre-washed and stacked for Hope's arrival. Hope is born at 8 pounds and ended up too big for every diaper I had! I was devastated!!! Here she is on the last snap setting of one of the newborn diapers at 1 day old:
So there I was stuck with disposable and $450.00 in diapers I could not use. From that moment we started looking into starting a Cloth Diapering business, we just did not want to waste one more penny. Especially when cloth is suppose to SAVE money! Within a couple of months of Hope being born some of our close friends started having their babies and they were wanting to cloth too. Their babies became the birth of Growing Up Green.
When my husband and I decided to open Growing Up Green, we decided that we were doing this for the cause and not for the money. All of our profits would go back to the business so that we could bring new products to North Bay, we were not going to take a paycheck. Almost 4 years later, we still don't. We started one family at a time, with a closet full of samples. Each family would book an appointment for a workshop and then order the products of their choice. Every customer became part of our family because we truly believe that the customer comes first and customer service is #1 priority, we did not want anyone to ever feel like their investment was a waste.
In 2008 we grew from a tiny home business to a full brick and mortar. We used to see a customer per week and now we see many every day! We started with less then 10 products and now we are approaching 600. We we are in our 4th year of business and many things have changed, but our service is still the same. At Growing Up Green you will always be important! If we do not have want you want, we will get it for you or help you find it. In the Summer of 2008 we became an authorized Medela Dealer and we carry every product that Medela makes, We have over 14 different names in Cloth diapers, a huge range of reusable products for lunches, supplies for baby food making, all natural bath and body products, baby clothing and SO MUCH MORE!
As of this moment our website is being completely re-done, so please feel free to email or call us, so that we can be of service to you! Please follow us on
Facebook
for now so that you do not miss any announcements, new products or sales! We look forward to a very long and lasting relationship with each of you.
Take Care,
Stepheny ~ Owner
Growing Up Green
(705)476-0789